Speakers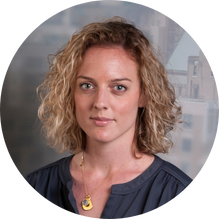 Caitlin Read
Caitlin Read has been trying to explain to her mother what the "events industry" is for 15 years. Yes, she does still think Caitlin plans weddings.
Caitlin is a director with the one-year-old Arc network, that's ambition is to build the future of business networking. Prior to that, she worked in Paris as group communication director for Comexposium and spent eight years with UBM (now Informa) in events marketing and group communications' roles.
She believes passionately in content-led brand, communications, and marketing with an always-on focus of audience needs.
According to her mother, she's also available to discuss floral arrangements and the best veil length.